Welcome to String Along With Stu!
If you've been dreaming of taking Guitar or Ukulele Lessons in the comfort of your own home, you've come to the right website.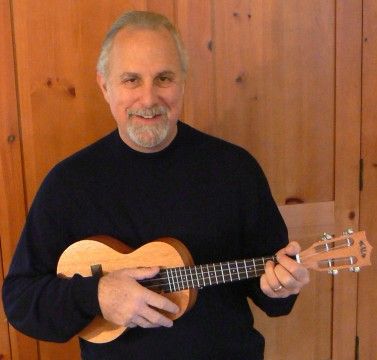 I'm Stu Zonder. In 1976, I began teaching guitar at Strings & Things in Birmingham, MI. I have taught privately and in groups ever since, and have realized that teaching guitar and ukulele is my calling. It's the thing I do best, and where I gain the most pleasure and gratification musically. I believe I am a very good player and performer, but I KNOW that I am an excellent teacher. No brag. It's just something I know. It's what I do. It's who I am.
I teach live via Zoom all over the U.S. and around the world. Check out the Testimonials page to see what my students have to say about their experiences learning to play using "The Stunami Method." 

I am very pleased and proud to say that I am an Endorsed Teacher and Artist for Flight Ukuleles, an excellent European manufacturer of beautiful instruments.
On the Videos page and below, you'll find videos of me playing and demonstrating my teaching style.
Also below are highlights from my last three End of the Year "Stuza-Paloozas" - the fun and relaxed concerts that showcase many of my local students.
I hope you'll make your dreams of playing more music come true in the coming months!
September, 2019
September, 2018
September, 2017
Stu zonder is an endorsed artist and teacher for flight ukuleles
Concert & Workshop Tickets